Ask About About Our Design Services
Login
Log in if you have an account
Register
Having an account with us will allow you to check out faster in the future, store multiple addresses, view and track your orders in your account, and more.
Create an account
What is Fair Trade Furniture?
17 Feb 2022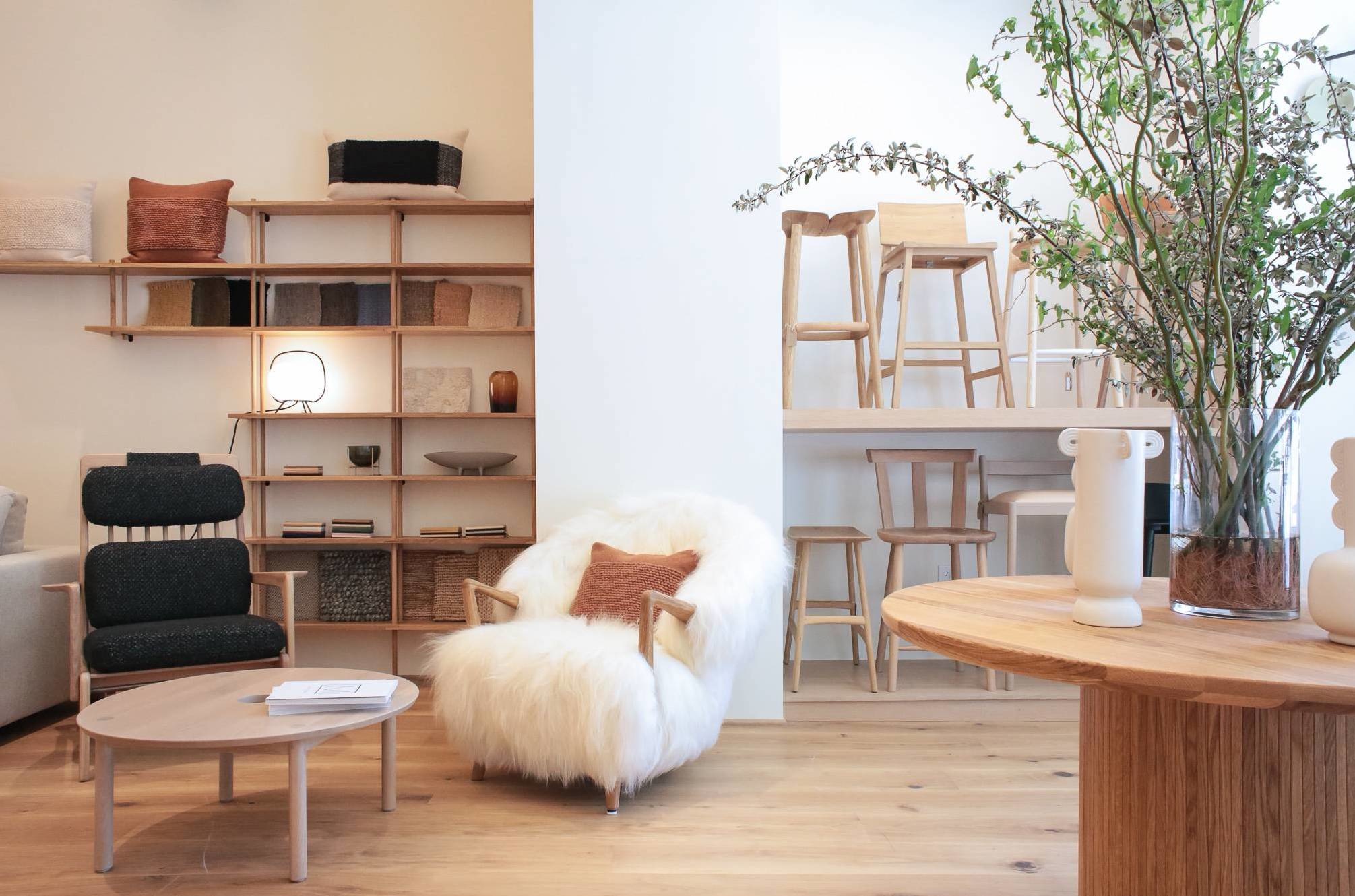 Now more than ever, consumers have begun focusing on the production process. Factors like working conditions, sustainability, and toxicity have become important to the general public. Big-ticket items are no exception – homeowners have grown particularly concerned about sustainably sourcing furniture for every room. Today, we'll answer a question that is asked frequently at our Mill Valley store: what is fair trade furniture?
Defining Fair Trade
Fair trade specifically focuses on the welfare of workers around the world. For a long time, many furniture manufacturers took their operations overseas, often to developing countries. The people working for these companies were paid poor wages so that the furniture they produced could be sold cheaply at big box stores. While this is still occurring in parts of the world, the fair trade movement has risen in response.
You can think of the phrase "fair trade" as a shorthand for "ethically made." Beginning as early as the 1940s, advocates began forming federations that stood for fair treatment of workers around the world. Today, products are labeled "Fair Trade Certified" only if they meet a set of specific criteria from a certifying body and standard-setting body (FLO-CERT and Fairtrade International, respectively). The supply chain is monitored to ensure that each step of the process is humane and equitable, ensuring that it is free from child labor, unsafe workplaces, and negative environmental impact.
What Is Fair Trade Furniture?
Fair trade is a phrase most commonly associated with agriculture – you've probably seen the label on coffee, chocolate, dried fruits, nuts, oils, rice, sugar, spices, tea, and other staples. However, the certification system is spreading to include other goods, including furniture of all styles. Like other certified products, furniture earning this recognition is produced responsibly and sustainably. When you purchase an item in this category, you can be assured that your new coffee table, couch, or dining chairs were assembled by a craftsman earning a fair wage.
Is It Worth It?
Yes, items produced this way are 100% worth the investment. While fair trade furniture is more expensive than comparable pieces, it is also of higher quality. Artisan-made bureaus, for example, may have unique joinery that can only be built by master craftsmen. That chest of drawers will probably last much longer than a cheap set from a big box store.
Before, selection was a concern for those seeking to buy responsibly crafted pieces. This is no longer an issue for fair trade shoppers. You can find desks, rugs, shelving units, tables, chairs, and beds that are made in ways that matter to you. Look for keywords like organic, sustainably sourced, and made from reclaimed wood. You may be surprised by how many potential purchases you can find!
It may also take a bit longer to receive furniture sourced in this way; that is, unless you order from a supplier like Prevalent Projects. We make sure to keep a steady inventory of our most popular fair trade pieces.
Prioritizing Fair Practices and Fantastic Pieces
At Prevalent Projects, we understand the importance of responsible consumption. That's why we founded a furniture company with a focus on quality, sustainability, and craftsmanship. Each piece purchased from our line is sustainably sourced, non-toxic, and handmade from FSC-certified, rift-sawn white oak. We bring this mindset to our Mill Valley storefront as well; when curating our collections, our team prioritizes pieces with unique designs and responsible sourcing.
Have you browsed our line of fair trade furniture? Take a look at our website to find beautifully crafted pieces that will brighten up your home for years to come.