Ask About About Our Design Services
Login
Log in if you have an account
Register
Having an account with us will allow you to check out faster in the future, store multiple addresses, view and track your orders in your account, and more.
Create an account
Sustainable, Non-Toxic Furniture
14 Mar 2022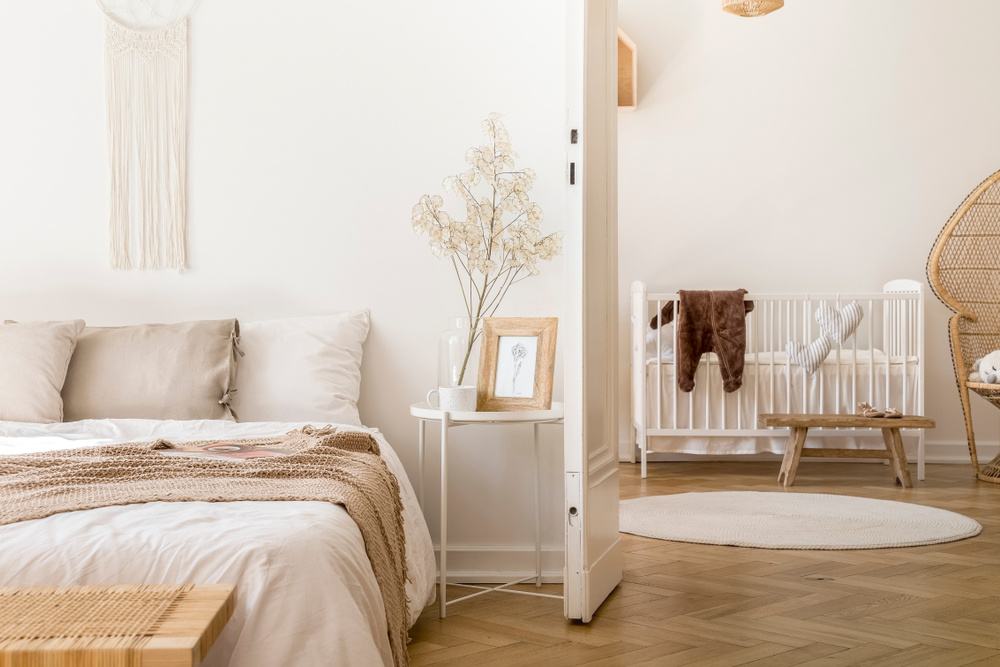 All of us want comfortable homes filled with beautiful things. But we want them to be safe, too. Have you ever spent time researching the materials and finishes of your favorite sofa, dining table, or nightstand? If you're concerned about the production practices behind your pieces, consider learning more about sustainable, non-toxic furniture.
Potential Concerns
Manufacturers aren't required to tell buyers what exactly is used to create chairs and sofas, which means that glues, foams, woods, and other materials may contain chemicals that you don't want in your home.
Flame retardants, for example, have been found largely unnecessary by the state of California (a revision of fire standards found in Technical Bulletin 117) and have even been associated with various cancers. Polyurethane foam, which is derived from petroleum, is associated with the emission of volatile organic compounds (off-gassing VOCs). Synthetic fabrics are created with microplastics. While these may make items cheaper, they are some of the chief contaminants of waterways worldwide. Finally, manufacturers often spray down upholstery with perfluorinated chemicals (PFCs) to make them water-resistant.
If you don't want these compounds in your furniture, we have great news. A sustainable, non-toxic equivalent is available.
Why Non-Toxic Furniture?
If you want to create a healthier space, free of potentially dangerous chemicals, one of the best places to start is with your furniture. These items take up a lot of room, meaning that they can affect larger areas of your home than knick-knacks and cleaning supplies. In fact, there are many benefits to contaminant-free furniture.
Many who choose non-toxic furniture find relief in the fact that they won't have to worry about glue vapors from area rugs, flame retardants in their mattresses, and formaldehyde in their particle board IKEA furniture. When you choose all-natural pieces, you avoid breathing in, ingesting, and absorbing any of these contaminants. For those who are chemically sensitive or raising young children, this empowers them to feel safe in their own homes.
Some of the most popular chemical-free items to consider include:
Non-toxic couches
Non-toxic mattresses
Natural wood beds
Non-toxic toys
Eco-friendly recliners
Non-toxic cookware
Quality kids' furniture
Eco-friendly living room furniture
What to Look For in Sustainable Furniture
Here are just a few of the components that you should look out for when shopping for non-toxic furniture for your own home.
Solid Wood Furniture
Manufactured woods may contain binders that allow pressed wood products to stay connected. Many faux woods contain formaldehyde. Avoid furniture that has wood components made of particle board, standard plywood, or MDF (medium-density fiberboard).
No Potentially Toxic Coatings
Special treatments that make items waterproof, sweatproof, mothproof, or stainproof (PFAs) should not be listed on your furniture. Look out for warning labels – some states (like California) require these.
Natural Fill
Look for cushions filled with cotton, wool, down, or natural latex instead of synthetic materials. CertiPUR-US certified foam is manufactured without flame retardants, formaldehyde, ozone depleters, phthalates, or heavy metals. Recycled poly-fill is another good option!
No Flame Retardant
Beginning January 1, 2020, the state of California banned the use of flame retardants in children's products, mattresses, and upholstered furniture. Be sure to do your due diligence if purchasing an item that was manufactured before AB 2998 took effect. While some flame retardant chemicals are more worrisome than others, it's best to just select an item that has not been treated.
No VOC Glues
VOC stands for volatile organic compound. When these are removed from the product, adhesives will have minimal off-gassing, which makes them ideal non-toxic options. If no zero VOC options are available, low-VOC glues, varnishes, sealants, and stains will suffice.
Investing in Your Future
Some people may hesitate to make the switch to sustainable, non-toxic furniture. However, we assure you that the cost is more than worth it. First, consider your price per use. If these are items that you intend to utilize every day, the price per use will be minimal. Additionally, it's the healthy choice; you won't have to worry about you (or your children) experiencing any potential health issues. That peace of mind is paramount. Finally, sustainably made furniture tends to be higher quality, meaning that it will last longer. You can be assured that these pieces will be enjoyed for decades.
A Safe Place to Eat, Sleep, and Play
We often work with parents of very young children who are seeking non-toxic items. Why? In a three-year longitudinal study, researchers from Duke's Nicholas School of the Environment found that children who lived in homes with a sofa in the living room had PBDE levels six times higher than those who did not. PBDEs are flame-retardant polybrominated diphenyl ethers. Another study discovered that the presence of vinyl flooring resulted in 15 times more benzyl butyl phthalate in a child's body than those who did not live in homes with these floors.
Why are children so vulnerable? It's basic biology. From the moment they're born, babies want to put everything in their mouths; as they become mobile, "everything" may include the edge of a table or the arm of your accent chair. They also touch and frequently interact with items that you may tower over and mostly ignore (like coffee tables).
We want you to fill your home with furniture that is safe for little ones as they grow. Our hope is that our natural materials and finishes will keep your family happy and healthy. That's why we've released our own line of non-toxic furniture.
Our Line of Non-Toxic, Sustainable Furniture
After realizing that big box stores didn't have items that were both beautiful and safe, Prevalent Projects created our own line of original pieces. These quality-made items are inspired by Japanese and Scandinavian aesthetics. Each item is handmade in California from rift-sawn white oak (it's all FSC certified). We then seal wood with a non-toxic finish. Since each piece is built with sustainably sourced materials in ethical conditions, you can be sure that it will last for years to come. Browse our line or contact Prevalent Projects for interior design services.