Ask About About Our Design Services
Login
Log in if you have an account
Register
Having an account with us will allow you to check out faster in the future, store multiple addresses, view and track your orders in your account, and more.
Create an account
Interior Design Styles: A Primer
31 Aug 2021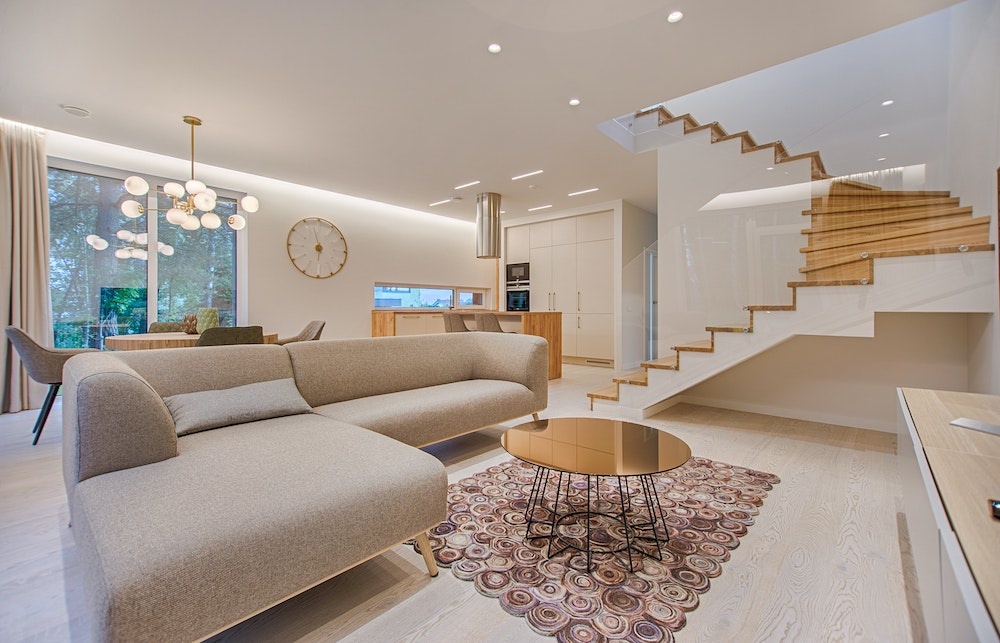 Interior design is a $17 billion business in the U.S., with as many as 71 percent of Americans planning or seriously considering such projects in 2021. If you're among that 71 percent, recognize that even with the help of a professional designer, if you aren't clear on what you'd like, you'll likely wind up with something else. How do you identify the best interior design styles for your space?
After you define available space, budget and preferred style, you still may be unsure how to explain what you want to an interior designer or home-improvement store. The following primer may help.
A Descriptive Glossary of Popular Interior Design Styles
These are the top design trends as of late 2021:
Classic Traditional
Emphasizes a homey atmosphere. Well-matched furnishings and walls are the backbone—no gaudy ornaments interrupting the sense of relaxation.
Contemporary Country
Also known as "modern country." Includes prominent wooden (or other natural-material) elements. Cluttered appearance is banned, but "mismatching" of furnishings adds charm: if it's overly "perfect," it isn't country.
Cottagecore
Depicts the homeowner's vision of an uncluttered, Edenic life amidst natural-world elements and homemade objects. Windows should admit plenty of natural light. The cottagecore style works best in small houses surrounded by large yards that feature gardens and native plants.
Farmhouse
Practical, comfortable and non-exotic: the ideal "farmhouse" look emphasizes wooden elements and white tones (also barn-red, sky-blue and the like) as well as locally obtained items. (Shop for "farmhouse" accessories at farmer's markets.) A few wall hangings and/or antique-style items complete the atmosphere.
Grandmillennial Style
Nicknamed "granny chic": brings back styles that were popular two or three generations ago. Likes floral prints, crocheted items and classic china table settings.
Maximalism
A counter-statement to the ultra-decluttered minimalism trend, maximalism loves the cluttered-and-gaudy look. Bright colors, loud patterns, loaded bookshelves, knickknack collections and cushions piled on cushions are the way to go—but there's organization hidden beneath surface appearances.
Rustic Vogue
Aka "modern rustic." Similar to cottagecore (above), but less whimsical and more sophisticated. Typically mixes vintage style with more modern furnishings, and includes a variety of textured fabrics/walls/floors. Works great in older homes that still have their original fireplaces and floorboards.
Scandinavian
Uncluttered and (naturally) highly reliant on hygge elements such as natural light, warm textures and corner fireplaces. "Snug and cozy" are the keywords. Contrasting elements, wall pictures and muted colors (with an occasional splash of brighter accessories) complete the Scandinavian look.
Shabby Chic
Devoted to the "lived-in" appearance: unfinished walls, faded fabrics and used-looking furnishings anchor every room. (A desk painted in shabby chic must hint at at least two layers of color beneath the "top job.")
Timeless Interior Design Principles
Of course, you don't want to choose an interior design style simply for its "fad" value unless you have the love and money for a full redecoration every 5–10 years. If you'd prefer to live in your new interior-design atmosphere for the better part of a lifetime without drawing too many strange looks from visitors, make sure that your chosen style:
Uses go-with-everything patterns for walls and large furnishings. Save the "trendiest" look for wall hangings and other items that can be easily replaced.
Stays consistent throughout the common areas of the house. It can be uncomfortably distracting to see constant glimpses of a maximalist living room from a cottagecore kitchen.
Can withstand wear and tear. Even a shabby-chic interior should stick to deliberate shabbiness.
And it should go without saying, but: choose a style that reflects your taste, not what some acquaintance or design blog says should be perfect for you. You're the ones who will spend the better part of your time surrounded by that style.
(P.S. If you have household members—especially in the 12–25 age range—whose design tastes are stubbornly contrary to yours, show them this article and invite them to plan design schemes for their own rooms. It'll be good for overall harmony, and you can always close the door if the contrast is too jarring.)
Need Help Finding Your Style?
A common problem with major DIY projects—of all kinds—is the tardy realization that one has bitten off more than one can chew. If you have any doubt about your ability to create the full results you want, the wisest approach is to seek professional advice before you start (rather than after the mess is made and a pile of time and expenses are already spent). Prevalent Projects works closely with our clients to ensure outstanding results with a variety of curated interior design styles. Contact us today to request a consultation!