Ask About About Our Design Services
Login
Log in if you have an account
Register
Having an account with us will allow you to check out faster in the future, store multiple addresses, view and track your orders in your account, and more.
Create an account
How to Create a Luxurious Bedroom
03 Jan 2023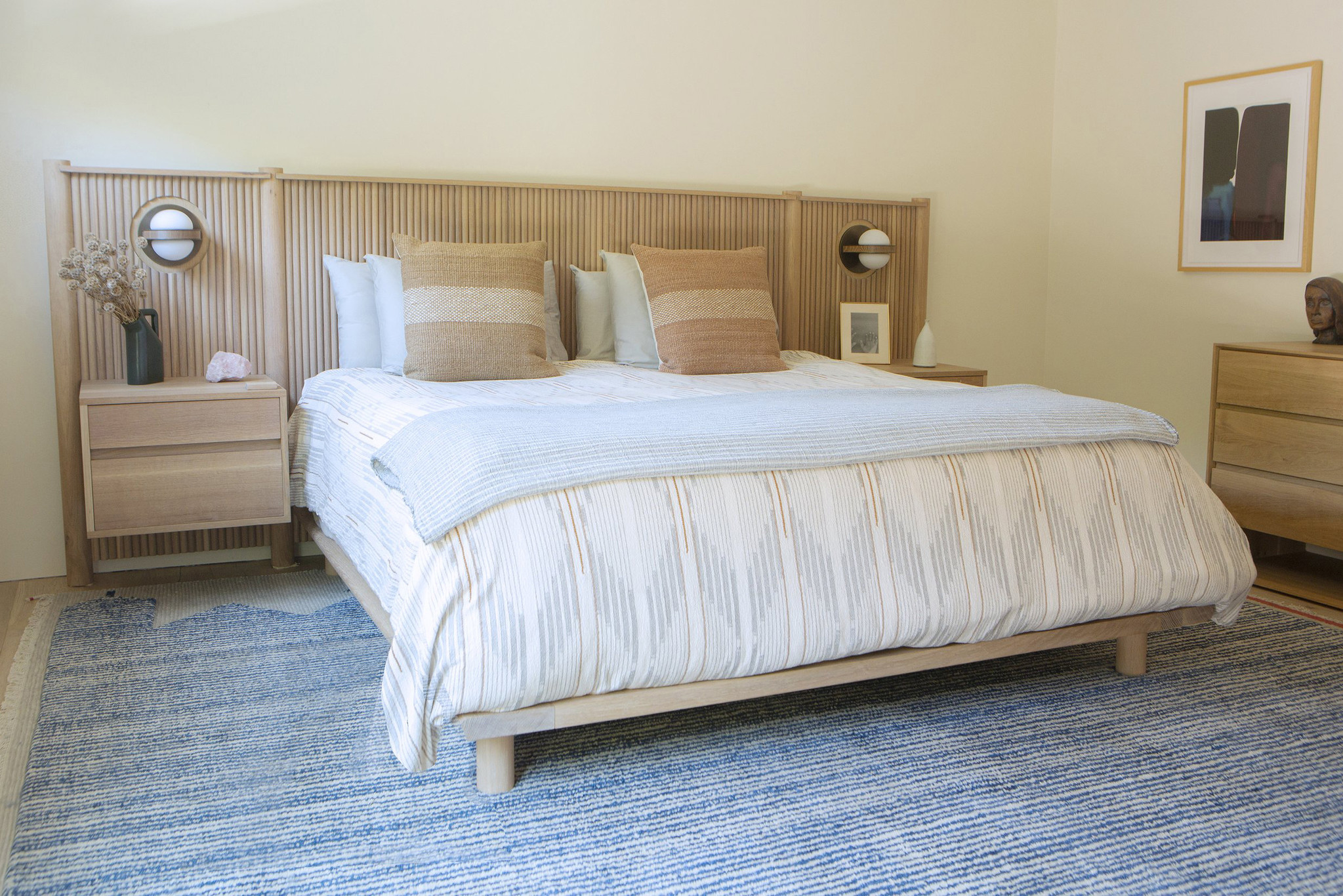 If your home is your haven, the bedroom should be the most restful, relaxing part. Thoughtful design details can transform any room into a lavish retreat from the world's stresses. As your private inner sanctum, a bedroom should offer the serenity and comfort you need, with some touches of elegance to surround yourself with style. 
Take your inspiration from these luxurious bedroom ideas to help make yours look and feel more plush and inviting.
1. Paint the Walls
Color significantly impacts mood and behavior. We all need a pick-me-up now and then, and a fresh coat of paint can help you achieve it. Since white walls in a bedroom can feel stark and impersonal, try a neutral shade like gray or sage to create a stylish contrast with the room's other decor, including the bedding, furniture, and window treatments.
2. Choose a Unique Headboard 
A beautiful headboard can become your bedroom's focal point. To dress up your bed with a uniquely opulent piece, look for one that's oversized or covered in fabric or leather. 
3. Add Dramatic Lighting 
From ceiling fixtures to floor lamps and table lamps, every luxurious bedroom needs statement lighting to ramp up the glamor. Choosing dramatically large or unusually shaped pieces can help your room look more upscale.
4. Include Sumptuous Seating
To create a cozy reading nook in your luxurious bedroom, consider filling an unused corner or space with a stylish chaise longue, bench, or lounge chair. This design element can make the room feel more welcoming.
5. Incorporate Mirrors
Mirrors create a sense of depth and spaciousness in any room. Strategically placed mirrors add shine and style, especially ones with a unique detail such as a metallic frame or asymmetrical composition. The extra design element will go a long way toward making your bedroom more glamorous.
6. Declutter Your Nightstand 
A night table covered with books, paperwork, device chargers, and other necessities can detract from the atmosphere you're trying to create with a luxurious bedroom. For a clean, minimalist look, clear this clutter and remove anything extraneous. 
7. Pile on the Pillows
Make your bed look extra extravagant with a combination of standard sleeping pillows and throw pillows. Here's a chance for you to play with different textures and colors that echo or accent other design elements in the room. As a rule, all the pillows should only take up about a quarter of your bed's length.
8. Throw on a Soft Blanket 
After a long day, nothing is more appealing than your bed. Dial up the charm with a comfortable blanket that makes you want to take a relaxing nap.  
Contemporary, Mid-Century Design
At Prevalent Projects, our philosophy is about quality design and products that can last a lifetime. We've curated our non-toxic, sustainably sourced furniture and home goods from all over the world. To learn more about how our designers can help you update your home to a warm, modern aesthetic, contact us today.