Ask About About Our Design Services
Login
Log in if you have an account
Register
Having an account with us will allow you to check out faster in the future, store multiple addresses, view and track your orders in your account, and more.
Create an account
Essential Living Room Design Tips for Japandi Interiors
29 Aug 2022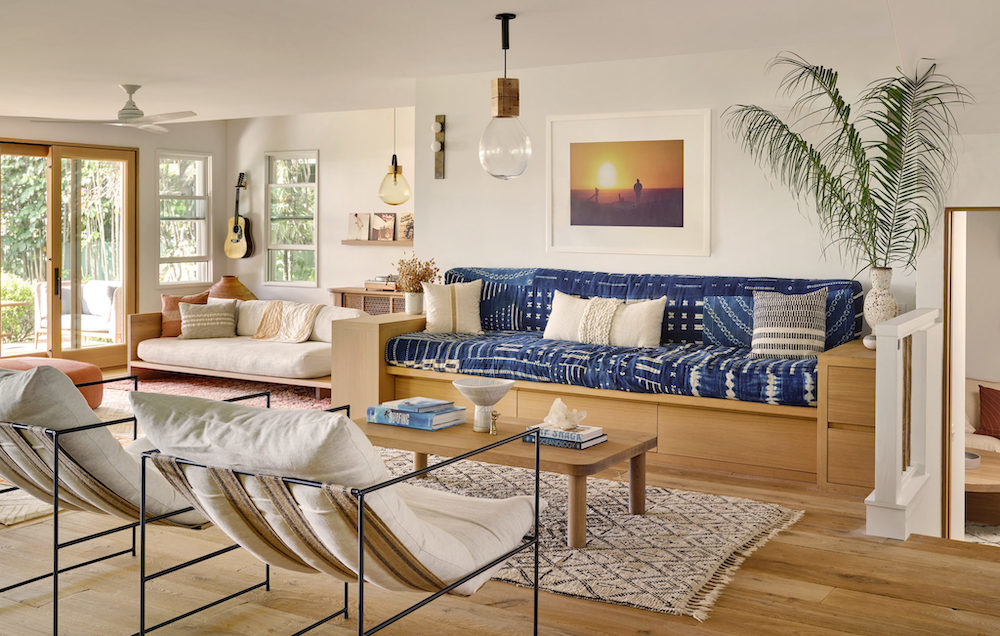 The Importance of Good Living Room Design
The living room is likely one of the most important spaces in your home. Considering the endless hours spent bonding with family or entertaining guests in this room, you need an aesthetically appealing and functionally designed living space. Taking up the Japandi interior décor style is one way of leveling up your living room design. This hybrid between Japanese décor and Scandinavian aesthetics features warm minimalism and true mastery of elegance. Here are a few essential living room design tips to help you achieve a warm and trendy interior.
Choose Natural Material
Japandi interior décor champions sustainability by featuring numerous natural materials. Various bamboo, wooden, hemp, marble, linen, and stone accessories can help you achieve this warm modern style. The materials need to be untreated or unstained to showcase their natural elegance properly. This approach has the added benefit of reducing the presence of toxic or potentially harmful finishes within your home.
While traditional Japanese interiors mainly feature dark lumber, the Scandinavian aspect helps you to embrace and incorporate light wood. Finding the perfect blend of natural materials can help you achieve interesting contrast.  
Declutter Your Space
Japanese and Scandinavian interiors embrace a minimalist design. You can start by decluttering your living room to achieve a practical open space that's visually appealing. Avoid any accessories with complex designs and glaring colors; instead, incorporate trim and sleek essential elements.
Refurbish your space with fewer high-quality multifunctional pieces that leave guests in awe. Storage units like drawers and cupboards can improve your living room's functionality without disrupting your minimalistic approach.
Pick Neutral Colors
You need to choose neutral colors to achieve the Japandi look. The different neutral palettes you can pick include white, gray, beige, cream, and pastels. A hint of black or gold helps bring contrast and visual depth to your living space.
While the monochrome scheme may seem bland to those considering this style for the first time, it forms the perfect background for adding accessories with warmer colors. You also easily incorporate sky blue, sandy brown, and leafy green earth tones that complement your natural materials. The neutral palette is also more efficient and reflects daylight throughout your living room.
Get Japandi Furniture
Furnishings are one of the most crucial aspects of your living room as they can make or break your interior design efforts. You need to find the perfect blend between simplicity and coziness while slipping in a natural rustic touch. Several appealing pieces of furniture perfectly fit in a Japandi living room.
For instance, a Japandi coffee table is one unique piece of furniture that can complete your space. This timeless piece of Japanese heritage allows you to indulge in food and drinks while taking up little height and floor space, creating a minimal look. Also, pick out Japandi sofas which are important furnishings that bring comfort to your living room. Sofas with wooden legs or frames go well with cotton upholstery and traditional woven futons to add a Japanese feel.
Japandi lighting is another understated yet achievable design feature you can implement to achieve a Japandi interior. Paper or white glass pendants are commonplace in neutral, minimal spaces. They closely resemble conventional Japanese paper lanterns and can come in sleek groups of different heights.   
Get the Living Room Design of Your Dreams
Simultaneously acquiring quality pieces while integrating different Japandi aspects into your living room can be daunting. Luckily, you can opt to seek assistance from a high-end design service provider like Prevalent Projects. Check out our extensive catalog of Japandi home goods that will help you achieve a more appealing, comfortable, and functional living room.