Ask About About Our Design Services
Login
Log in if you have an account
Register
Having an account with us will allow you to check out faster in the future, store multiple addresses, view and track your orders in your account, and more.
Create an account
Minimalist Interior Design
08 Apr 2022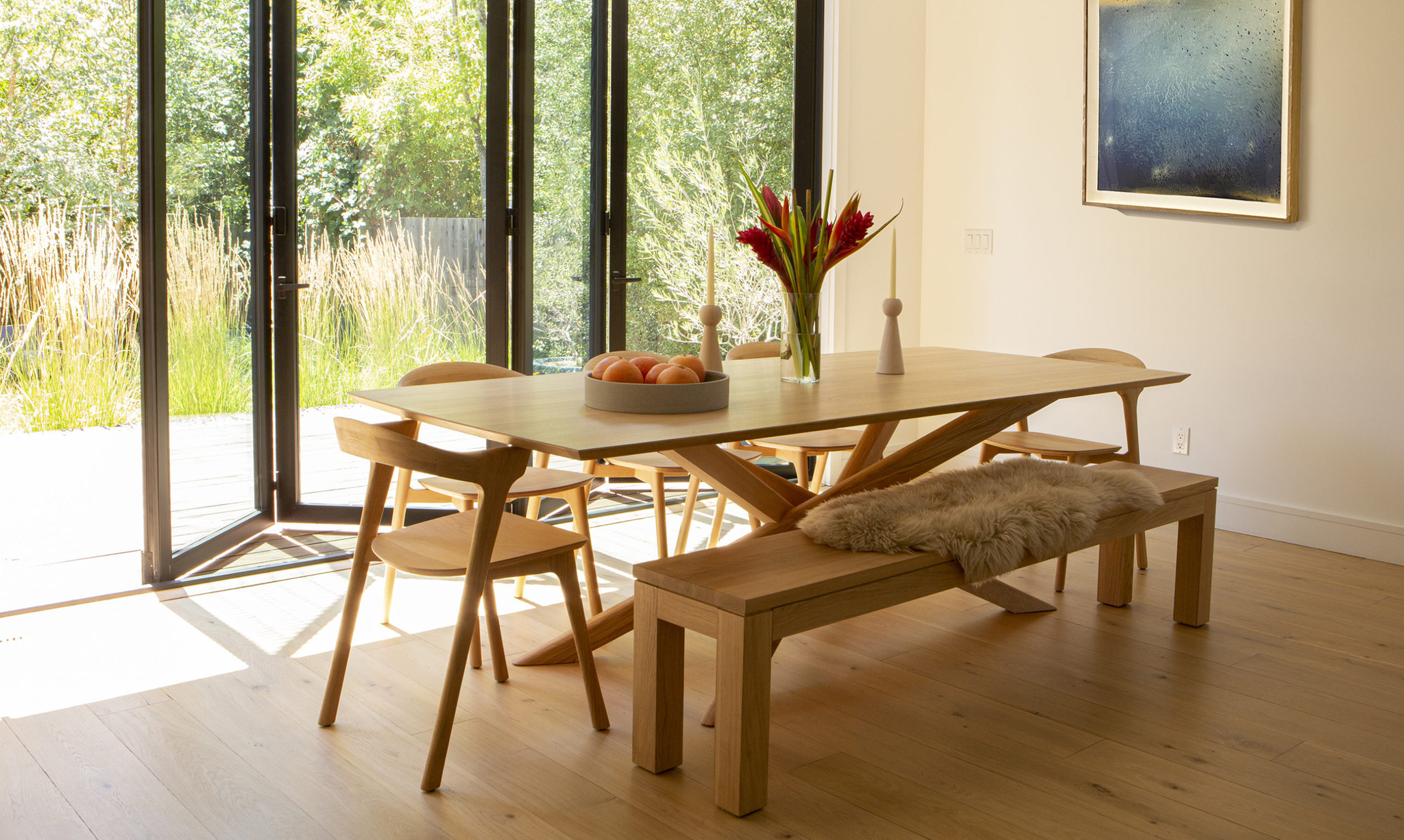 Even if you don't stay abreast of the latest interior design trends, you've likely heard of minimalism – the concept of stripping things down to their most essential form. In many ways, minimalism is a rejection of the stereotypical American desire to have the biggest and best of everything. This design philosophy feels like a breath of fresh air in a culture that tends to emphasize consumerism in the name of "keeping up with the Joneses." Today, let's look at some fundamentals of minimalism and how you can embrace its principles in your home and lifestyle.
1. Clean Lines
In a minimalist home, nothing should feel ornate or extravagant. You won't find fussy details or excessive ornamentation. Instead, everything flows together harmoniously into one beautiful, functional, and uncluttered space. While you can still accessorize while adopting a minimalist mindset, remember the "less-is-more" philosophy – instead of hanging art on all the walls and placing knickknacks in every available nook, choose one or two understated pieces and leave plenty of space around them, as in a gallery installation.
2. Practical Simplicity
A marriage of function and form is a minimalist ideal. Furniture with hidden storage space perfectly exemplifies this concept, as does anything with built-in shelving. You can use pieces like these to eliminate messes and create a calming oasis away from the demands of the hectic outside world.
3. Incorporating Nature
Nature is inherently soothing, which makes it an excellent fit for a minimalist atmosphere. You can bring the natural world into your home redesign by incorporating plenty of plants and art that includes elements like wood and stone.
4. Neutral Color Palette
One instantly recognizable hallmark of a minimalist space is the use of neutral colors like white, beige, and gray. However, you should take some simple steps to ensure this palette doesn't look cold, sparse, or devoid of personality. Put touches of warmth and comfort into your monochromatic color scheme by incorporating visually interesting patterns and textures. For example, soft knitted blankets in the living room and kitchen create a sense of coziness. Then, consider adding contrast with functional pieces such as lamps, rugs, and wall décor.  
5. Quality Craftsmanship
High-quality, long-lasting pieces are another characteristic of classic minimalist design. Investing in sturdy furniture made from genuine materials like wood will prove to be worth every penny, as you continue to enjoy your surroundings for many years to come. If you choose sustainably sourced items, you'll also have the additional peace of mind that comes with knowing you are respecting Mother Nature.
Your Home Is Your Well-Being
At Prevalent Projects, we believe your home should be a welcoming, modern space that brings you joy every day. Scandinavian and Japanese design principles primarily influence our philosophy. With our full-service interior design services and custom cabinetry crafted upon request, we can make any vision a reality.
Our store also offers 26 lines of furniture, décor, lighting, and home goods. To learn more about who we are and what we do, reach out to us today to start your next interior design project. Our team travels throughout the country to consult with homeowners.